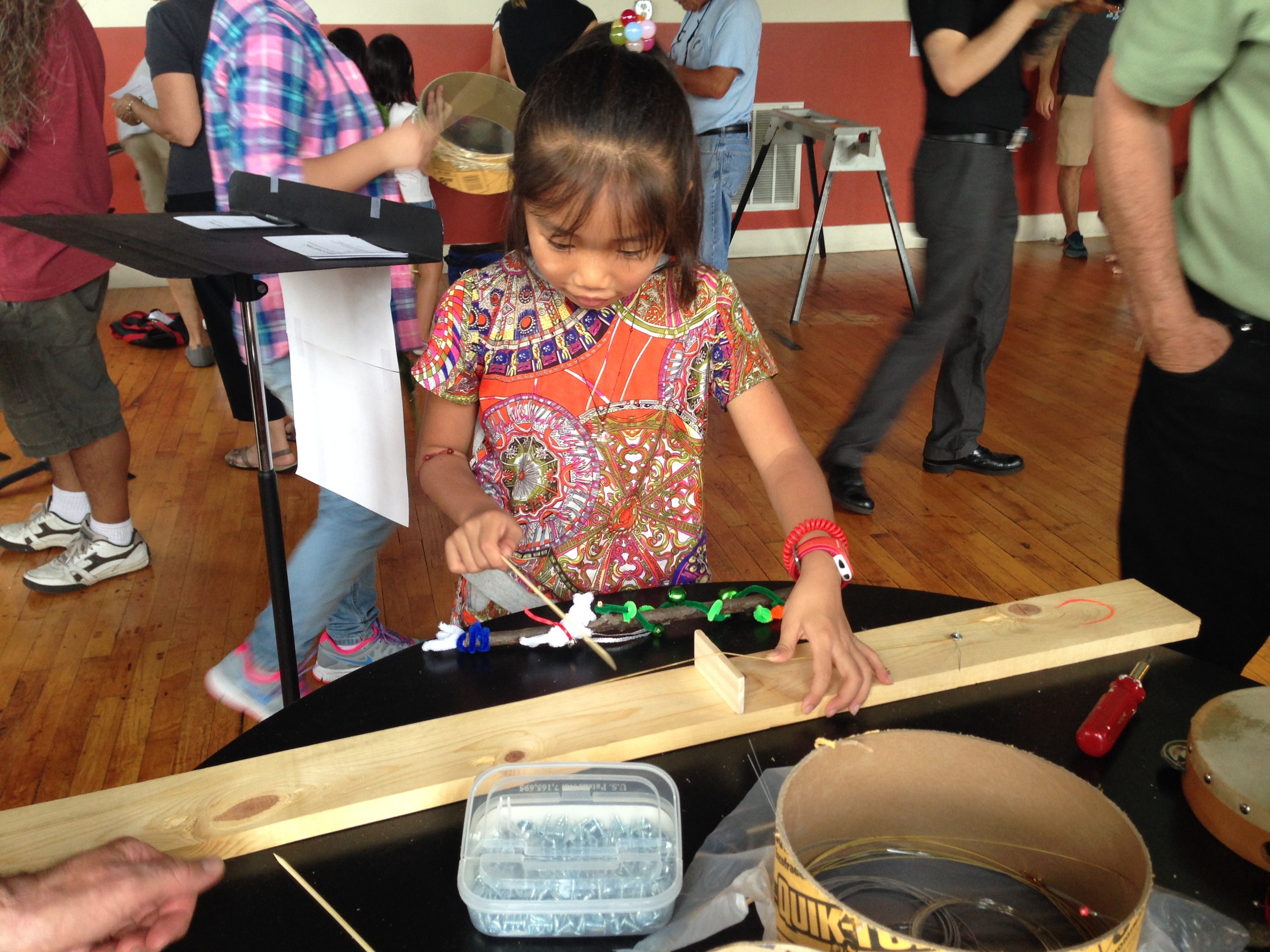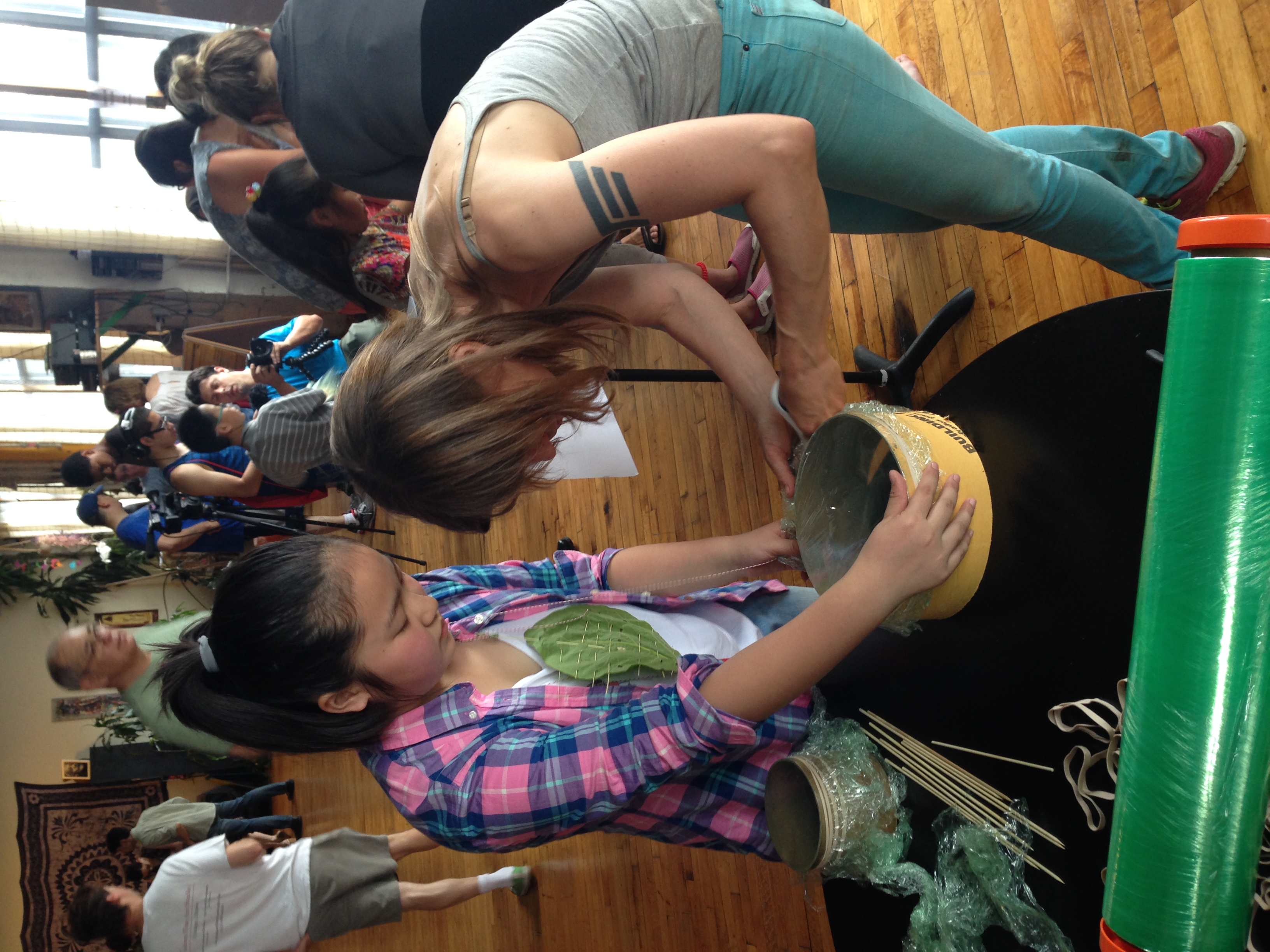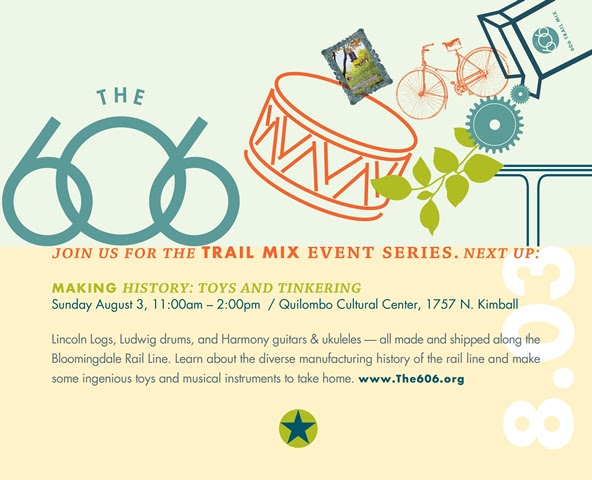 Making History: Toys and Tinkering
Be The Music You Want Workshop
August 2014
Opera-Matic partnered with the Quilombo Cultural Center, The Kite Collective, and the 606 Trail to host a music and arts workshop. Community members were invited to come and make their own musical instruments. In addition to constructing instruments, participants learned how to play their instruments, and were lead in group movement and song.
This free public workshop was part of the 606 Trail Mix series hosted by The Trust for Public Land.
This project is partially supported by a CityArts Grant from the City of Chicago Department of Cultural Affairs & Special Events.