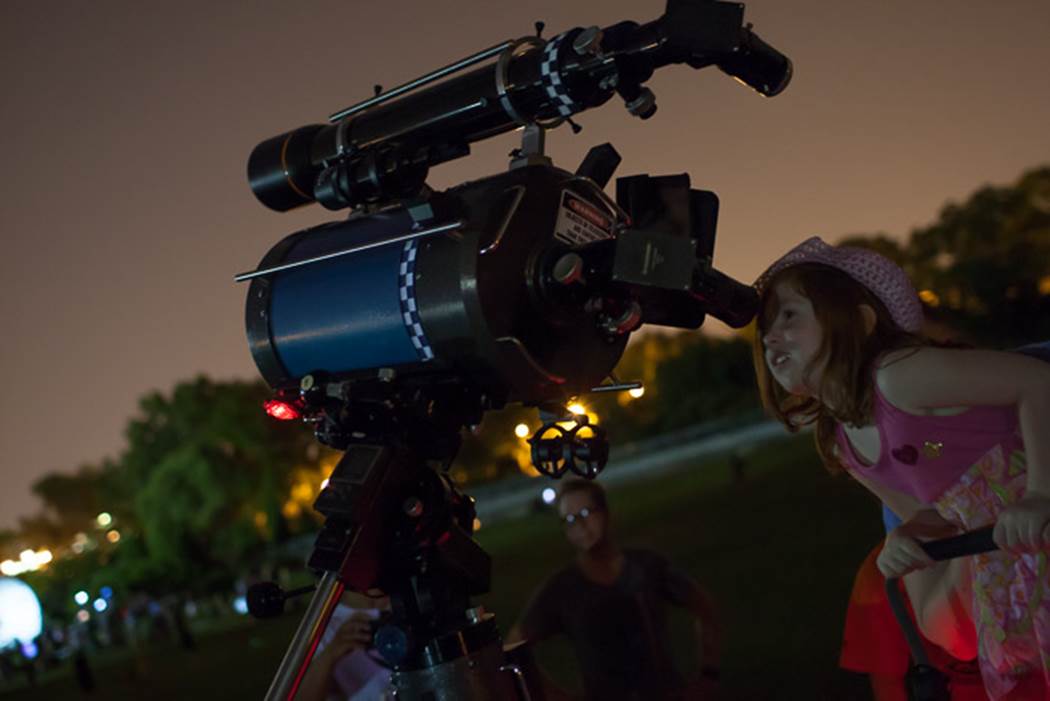 Public Singing Practice
AUGUST 2013
SERENADE THE HARP, THE SWAN AND THE EAGLE, A GROUP OF CONSTELLATIONS FORMING A SUMMER TRIANGLE.
Calling all singers, groups, choirs, and those who sing in the shower! Opera-Matic invited families, adults, and singers of all kinds to the Garfield Park Conservatory's back lawn "practice space" to learn original songs by Opera-Matic. Inspired by the full moon and a group of August constellations: the Summer Triangle.
Coupled with astronomers from the Adler Planetarium and Northwestern University, telescopic viewing, pinhole leaf constellation creating, flashlight choreography and tales of the universe were among the evening's program.